Accessing your WiConnect Wireless Router Email Confirmation:
You will receive an email that says, "You've been invited to join the IgniteNet Cloud!"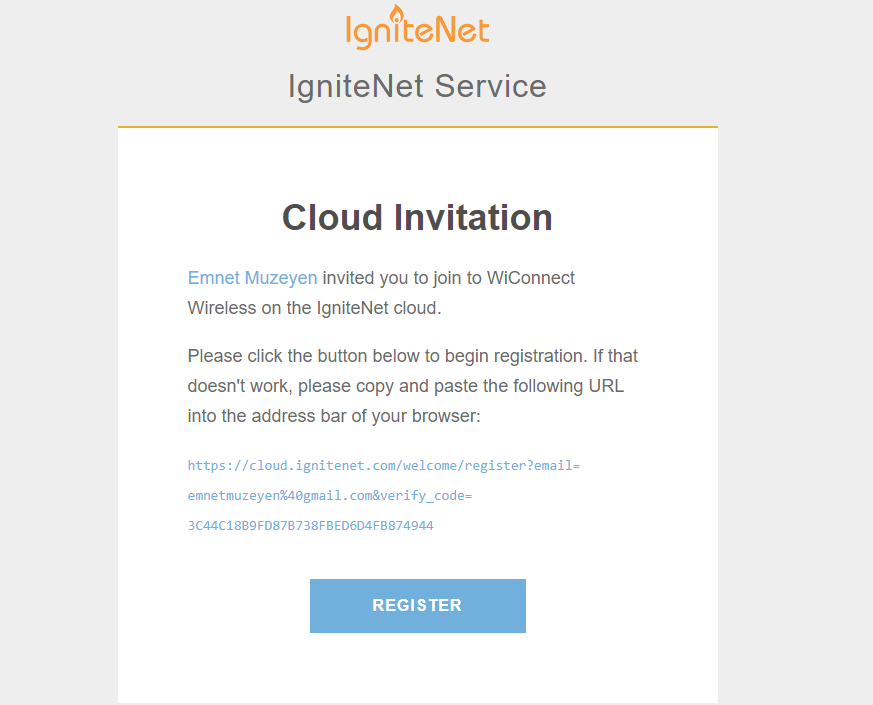 Account Creation:
In the email you will receive, click "REGISTER." If the registration button does not work, please use the hyperlink above the registration button.
Register using your email address and then create a password. Passwords must have at least 8
characters, one number, and one symbol. For example: Abcdef12@. Then Select "I'm Not a Robot" and complete the verification. Once Verified, select "Register" on the bottom. Make sure you click "I accept the User Agreement "
Then Accept your invitation to join WiConnect Wireless and Click Next.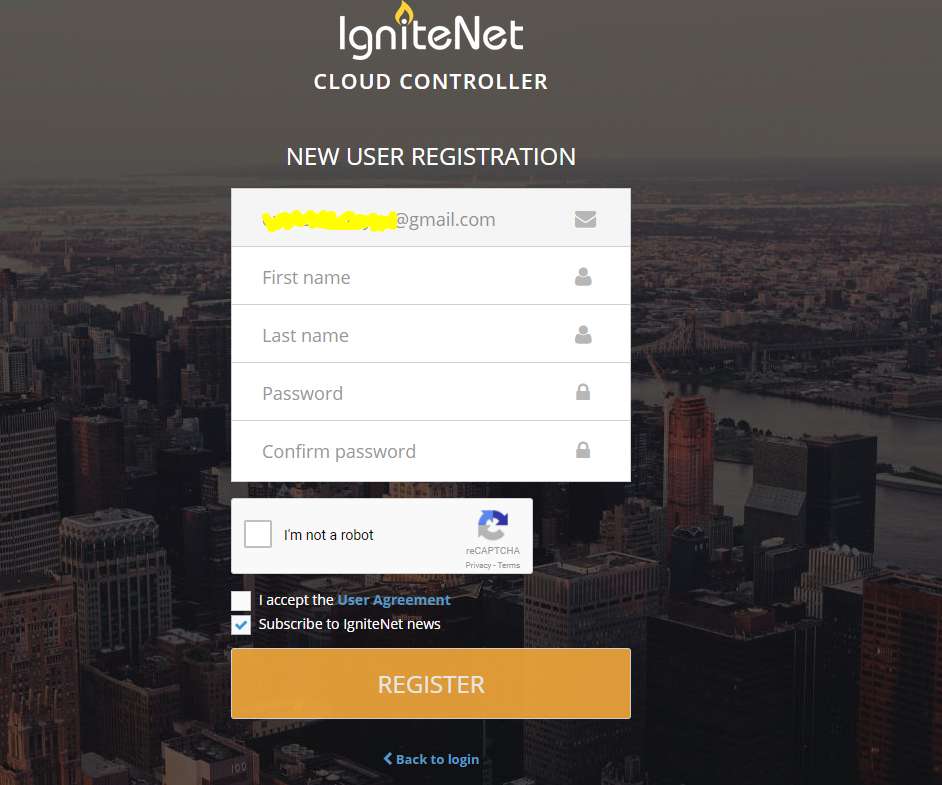 Accessing Your Account Dashboard:
You should automatically be directed to your account once clicking next, if you are not automatically logged in. Go directly to: https://cloud.ignitenet.com and use your email and password you used to register. You can also add the website as a favorite in your internet browser or on your desktop for easy access.
To see your account and view your settings, click "Choose a Site" on the upper left, then select your name, it will take you to your site dashboard.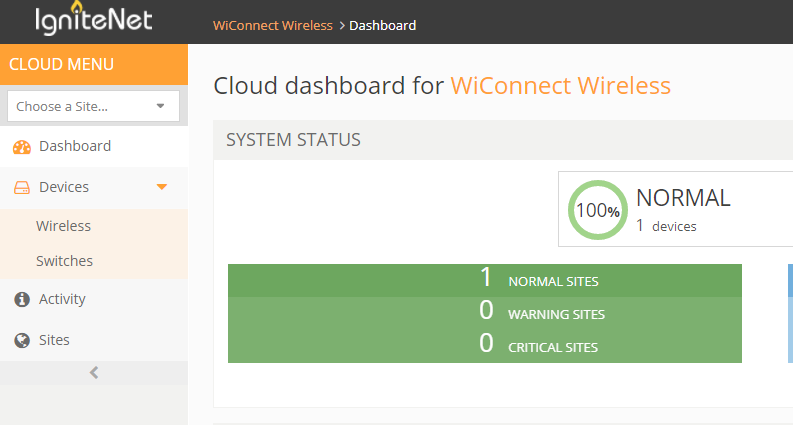 Viewing and Accessing your Wireless Router Dashboard:
Click Devices, and select Wireless. Then select your wireless router highlighted by your name in blue. You will now be at your wireless router dashboard.

Viewing your Connected Devices:
Once you are at your wireless router dashboard you will be able to see all of your connected devices, as well as current throughput and signal levels.
Viewing your Wireless Password:
Under site Menu, click Configuration, then select Advanced. Under the wireless settings, click the eye ball on the bottom right in the encryption key tab to view the password