WiConnect wireless has over 170 access points located throughout several counties in Southwestern Wisconsin. We use towers, silos, grain legs, and other structures to link these sites together and bring the internet to your home. These sites are dependent on each other to bring the internet to your home.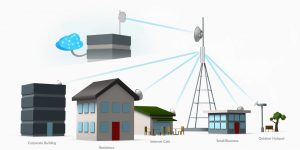 Some things to know:
During storms or power outages the power may be on at your home but may be out at another location or access point that provides service to your home. Follow the troubleshooting guide to make sure that the outage is affecting more than just your service.
The internet in your home is an additional component that also may have issues outside of our network. Your wireless router and other components may not have power or may need to be restarted (Power Cycle NOT RESET) in order for you service to come back and work correctly.